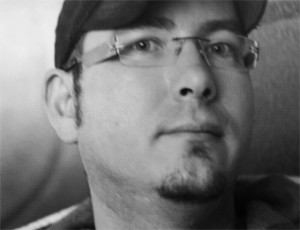 Pulled into the underground dance music scene circuit roughly a decade ago by his friends. As time however had passed, his music preference started to lean to the more wholesome side and currently varies from the deep and soulful, to jazz-infused and groovy.
A dazzling mix of classy and ever-changing contemporary sounds – thats what Ricky is about as a producer. Although it has only been about three years since he started producing officially, has done quite a number of good grooves for the people like his sassy collaboration track with Dave Storm featuring Brian Lucas, "I Don't Know", his luscious "Winter Love", "Jazz Maniac", "Azzy Groove", and "Summer". Some notable productions include his remix on Steve Mills' "Mind Music" which was featured on Beatport in the progressive house chart in 2009. Likewise, his ultra-groovy remix on Elastic Sound's "Techjazz", his tranquilizing "Galactic 77 remix" on Da Funk's "Weekend Rubdown", and his irresistibly catchy "Sax Mix" on Chriss Ronson and Yvel & Tristan's "Primetime". Ricky Inch's remixes on "Work It" by Muzzaik and Zaida among the others – N'Dinga Gaba & Dave Mayer in pack, reached number 74 on the Traxsource Top 100 chart of year 2010. A more recent achievement is the remixes on "Love With Desire", by Gabor Deutsch and N'Dea Davenport, were highlights of the week on the Traxsource Soulful chart & runned high on single & track charts. Few notable labels that Ricky has worked are Seamless Recordings, Nightbird Music, Dublife Music, In Deep Records, Cabrio & Ceremony Records, Deepology Digital and dozens more.
As a DJ, Ricky uses his music to bridge the gap between the hearts of his audience with the soul of his music. Having more than half of hes life experience on the decks, allowes Ricky to give back so much to all the crowd he preforms – whether in bigger venues, festivals or in chilled-down coffee bars, as all are special to him, and each event has helped him become who he is today.