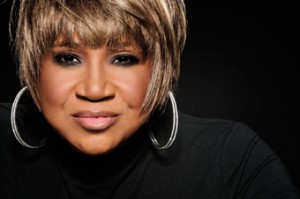 TRAXSOURCE | BEATPORT | JUNO | DJ-SHOP | MUSICLOAD | iTUNES | AMAZON
Mostly influenced by the music scene of the 70's, PEPPER MASHAY was originally planning on becoming a journalist. But everything changed once she started to get up on stage to perform her own songs.
After moving and becoming a session singer in LA, PEPPER has sung for such artists  as Tina Turner, Cher, Mick Jagger, Keb Mo, Celine Dion and many others.
But it didn't take long for PEPPER MASHAY to step out of the shadows and into the limelight.
In 2000, PEPPER MASHAY exploded on the music scene with her hit "Dive In The Pool" (the unofficial song from Showtime's "Queer As Folk"). In '05 PEPPER released "Send Me An Angel", the classic 80's Pop hit with a remix from Dave Aude, and "Beauty Shop" from the MGM movie DVD featuring Queen Latifah.
Her '06 release called "Lost Yo Mind" went #1 on Billboard's Dance Club Play Chart. Her next song "Does Your Mamma Know" was released on her own label "Freckle Bandit Records for '08. The song won for best Dance/Electronica category for "The USA Songwriting Competition for '08.
"Does Your Mamma Know" was also a featured song on
the highly watched "Bravo's A-List Awards Show" and the song is on "Promo Only's Mainstream Club Compilation"." Its an honor to be on that compilation".
"I've got more surprises up my sleave, says Pepper". I've got a number of releases coming out in Europe over the summer of
'10. "I'm really excited over my music right now". My new song
"Freeway Of Love"has a video and was released at the end of Feb.'10 and made its way up the "National Video Charts".
It  premiered on "NewNow Next" on MTV/LOGO on Mar.30th to rave reviews". The video stayed on the MTV/LOGO channel for
9 months."It gave me a lot of exposure to new fans" says Pepper. During the summer of '10, fans came out to hear Ms. Pepper do new songs "Cosmic Love Juice" and "Love And Understanding" at all of the Pride Festivals in the country.
2011 saw Pepper embark on a new phase of her career. "I did
a 10 song album of "Acoustic/Blues" songs called "Back To The Root"under the name "Sista Jean & CB" says Pepper". "I wanted to show my fans a different side of me". "This is where i came from before i dived into the pool of dance music".The Release is set for Aug.'11.
Along with the release of "Use Somebody" a dance remake on her label "Freckle Bandit Records",Pepper has kept her high profile image in Europe intact with the release of several new tracks "Things U Do",Getting Ready For The Weekend, and the floor stomper "Love SOS" with new up and coming producers.
It's been a long traveled road but for PEPPER it's been a road well worth it.
"No matter how long it takes," advises PEPPER, "Never Give Up Your Dreams".