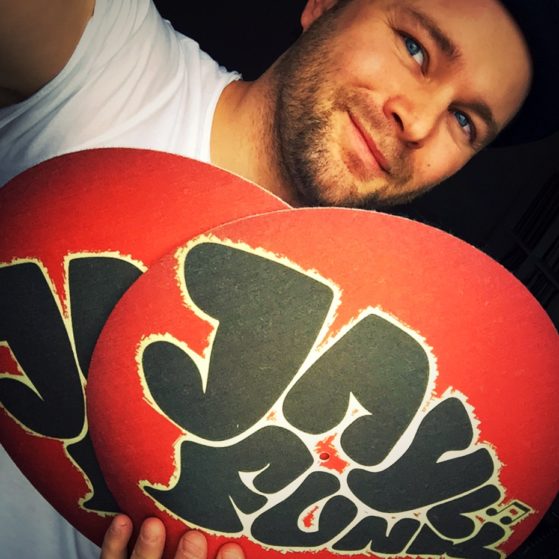 JAYL FUNK is without a doubt one of the most important Producers / Djs of the Nu-Funk and Funky-Breaks scene! Hailing from Nuremberg, Germany he had first appeared in the scene back in 2008 and since then he never looked back.
He managed to build a really strong profile with killer releases for Labels like BOMBASTIC JAM, TIMEWARP MUSIC, BREAKBEAT PARADISE Records, MANMADE Records, BIGM Productions, ReSoul Records, PunchOut Records,  Jayl Funk ́s DJ-Sets are filled with the hottest grooves of the NuFunk, Funky Breaks and NuDisco era and far away from the mainstream! He played a lot of awesome shows beside the biggest headz in the scene like Kraak & Smaak, Nickodemus, Slynk, Smoove, Mo Horizons, Basement Freaks, Marc Hype.
Jayl Funk has toured extensively throughout Europe – dropping funk at the Heineken Jazz Festival in Spain, in The Netherlands, toured in Greece, Romania, Croatia, CZech Republik, Germany and many more. In October 2014 he hits Brazil with a massive performance at the Tribal Tech Festival in Curitiba.
He started DJing almost 20 years ago and his worldwide touch in the scene started in 2008. He released his first EP "Washed Car" on BLEENCHIC Records / Germany and he earned big support by Artists like Phil Fuldner, Fort Knox Five, All Good Funk Alliance, Rephrase, Flow Dynamics, Goodgroove etc. Jayl got huge attention and respect for his DJ Friendly Funk edits on Soundcloud. In this context he managed to open his own Digital Label "HONKEY PHONK". His Tunes on the very successful polish label "TRUFUNK" got massive response from the crowd and he climbed fast to one of the well known Nufunk and Funky Breaks Producers worldwide.
In 2013 he got signed on the canadian Label "ReSoul Records" and he released a new EP on Basement Freaks Label "Bombastic Jam" with his new mixture of Funk Breaks and NuDisco.
In the past 6 Years Jayl Funks reputation has been growing strong with numerous releases and remixes for several Artists like Skeewiff, All Good Funk Alliance, Minimatic, BadboE, Basement
Freaks, DFunk, to name a few.
His passion in Funk Music and his huge passion to play live DJ Sets let the grooves flow over your Mind, your Body and your Soul andhe always remains true to his style.
Website:
www.jayl-funk.com
Soundcloud:
www.soundcloud.com/JaylFunk