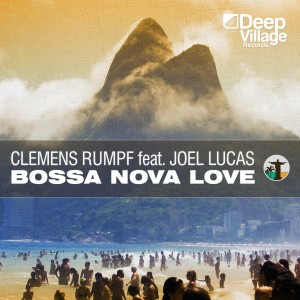 iTUNES | TRAXSOURCE | BEATPORT | AMAZON | JUNO
Deep Village Records proudly presents their brand new single by Clemens Rumpf titled "Bossa Nova Love".
This song is featured by soul vocalist Joel Lucas from Baltimore aka Bigg Luc.
With a number of strong mixes Bossa Nova Love, feels like the right fit for a fiery Autumn.
Tracklist:
1 – 4th On The Floor Club Mix
2 – Afro Soulful Club Mix
3 – Original Bossa Nova Mix
Written by Clemens Rumpf and Joel Lucas Produced by Clemens Rumpf Lead Vocals and Background Vocals: Joel Lucas
Mastering: Deep Village Music
Published by Deep Village Records / Deep Village Digital Records Germany
Clemens Rumpf & Joel Lucas – Bossa Nova Love (DEEP VILLAGE RECORDS DVR023) from DEEP VILLAGE MUSIC on Vimeo.