Let it Go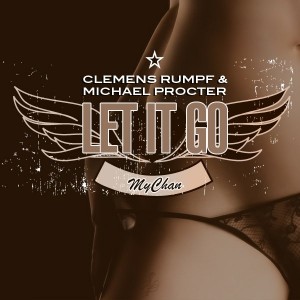 MyChan Rec. is proud to present Clemens Rumpf, featuring the international vocal legend
Michael Procter with the Soulful Project "Let it Go".
Clemens Rumpf is from Hannover, Germany and has quickly become a rising name on the
house scene with recent releases and remixes on labels such as Ospina Digital, Barcoda Rec.,
Delicious Garden, LoopFreak Rec., White Lotus Club, and now on MyChan Recordings.
Michael Procter needs no explaining, he is known as The Voice.
He is one of the most recognized voices in the house music industry today.
Writer, producer, arranger and artist.
He runs his own record label MyChan Records & Publishing out of Houston, Texas.
Michael's music is played in every club and on every house internet radio show around the
globe.
With hit records that span over 12 years in the house genre. Michael is the No.1 Male house music artist in the world..
You can find Michael label & music at:
WWW.TRAXSOURCE.COM/MYCHAN
Label Copy
Artist: Clemens Rumpf and Michael Procter
Title: "LET IT GO"
Label: MyChan Records
Published: 2009